Donald Lee Teemsma, Sr.
18 June 1936 - 28 February 2020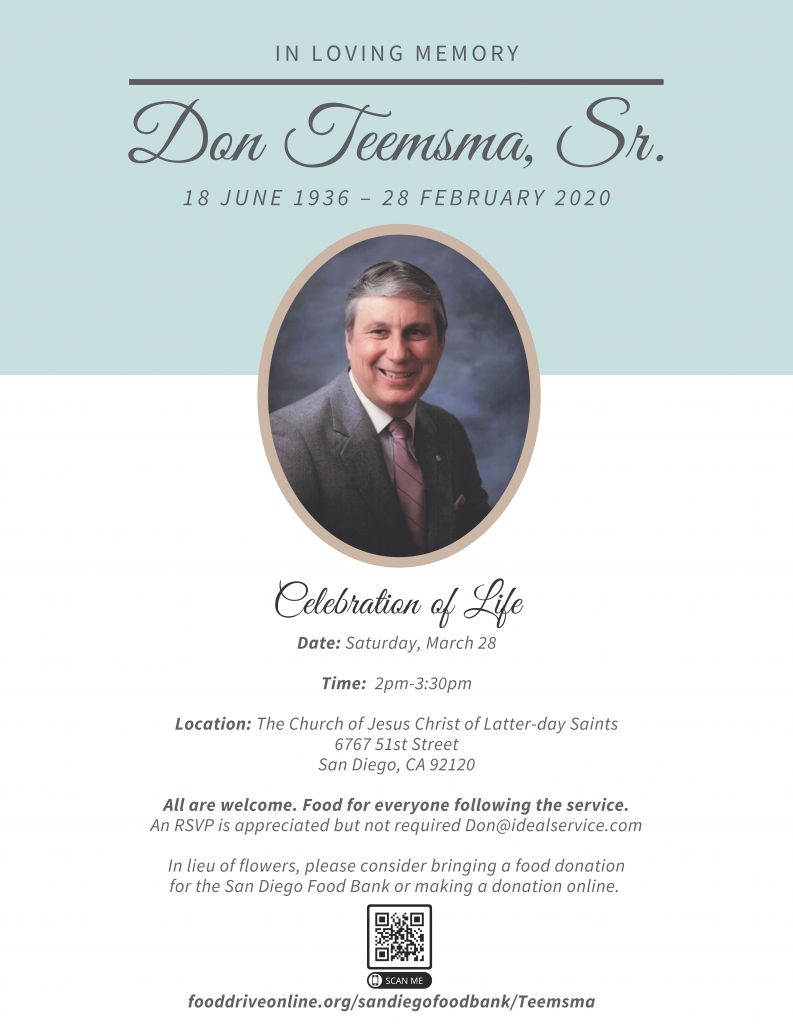 Services
Date: Saturday, March 28
Time: 2:00pm-3:30pm
Location:
The Church of Jesus Christ of Latter-day Saints
6767 51st Street
San Diego, CA 92120
All are welcome. Food for everyone following the service.
An RSVP is appreciated but not required Don@idealservice.com
In lieu of flowers, please consider bringing a food donation
for the San Diego Food Bank or making a donation online.