Dear P-H-C- Community:
Due to the World Health Organization (WHO) declaring the COVID-19 global pandemic, and out of concern for our community, patrons and members, the 28th Annual PHC Expo San Diego has been posptoned until a future date deemed safe for large community gatherings.
PHC Expo 2020 Registrants, Exhibitors and Speakers: You are automatically registered for the future show date where you will experience the same level of excellence we have come to know after 28 years of serving the PHC community in San Diego County. We are working with the Del Mar Fairgrounds and will update you as soon as we know it is safe to host the Expo.
We make this decision with deep concern for the health and safety of everyone. We will heed direction of state and national health advisors and will work with our venues and partners when rescheduling events. Look for regular updates on this website as well as in emails and other forms of communication.
Please direct questions to our staff at (858) 693-3855 or cell/text at (619) 727-7897. Check this website regularly, or email us at admin@phccsd.org.
Please stay safe and healthy during this time.
Show Management
PHCC Association of San Diego, Inc.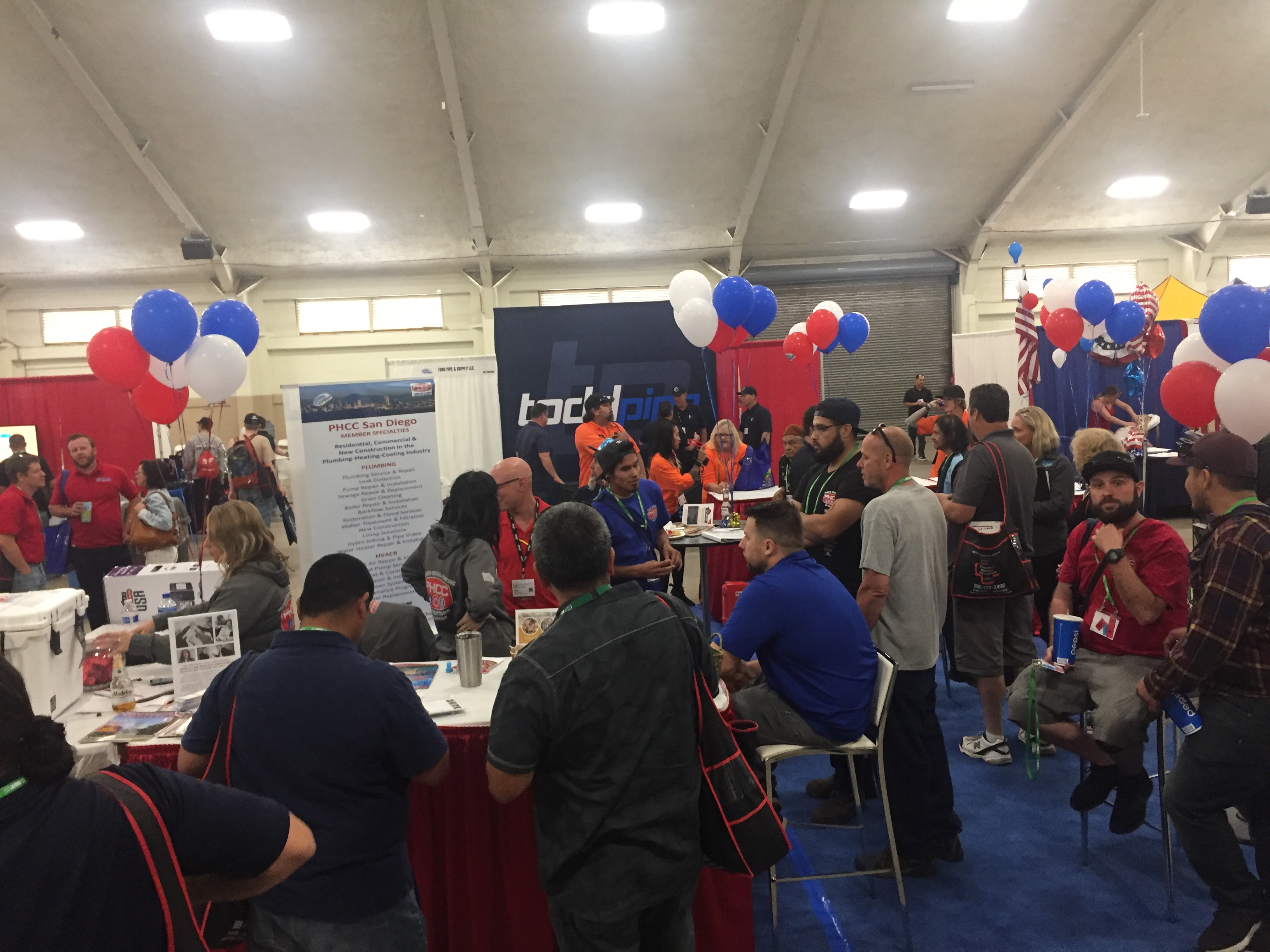 PHC Expo San Diego 2020
RESCHEDULED: September 2020

Del Mar Fairgrounds | Bing Crosby Hall
Del Mar, CA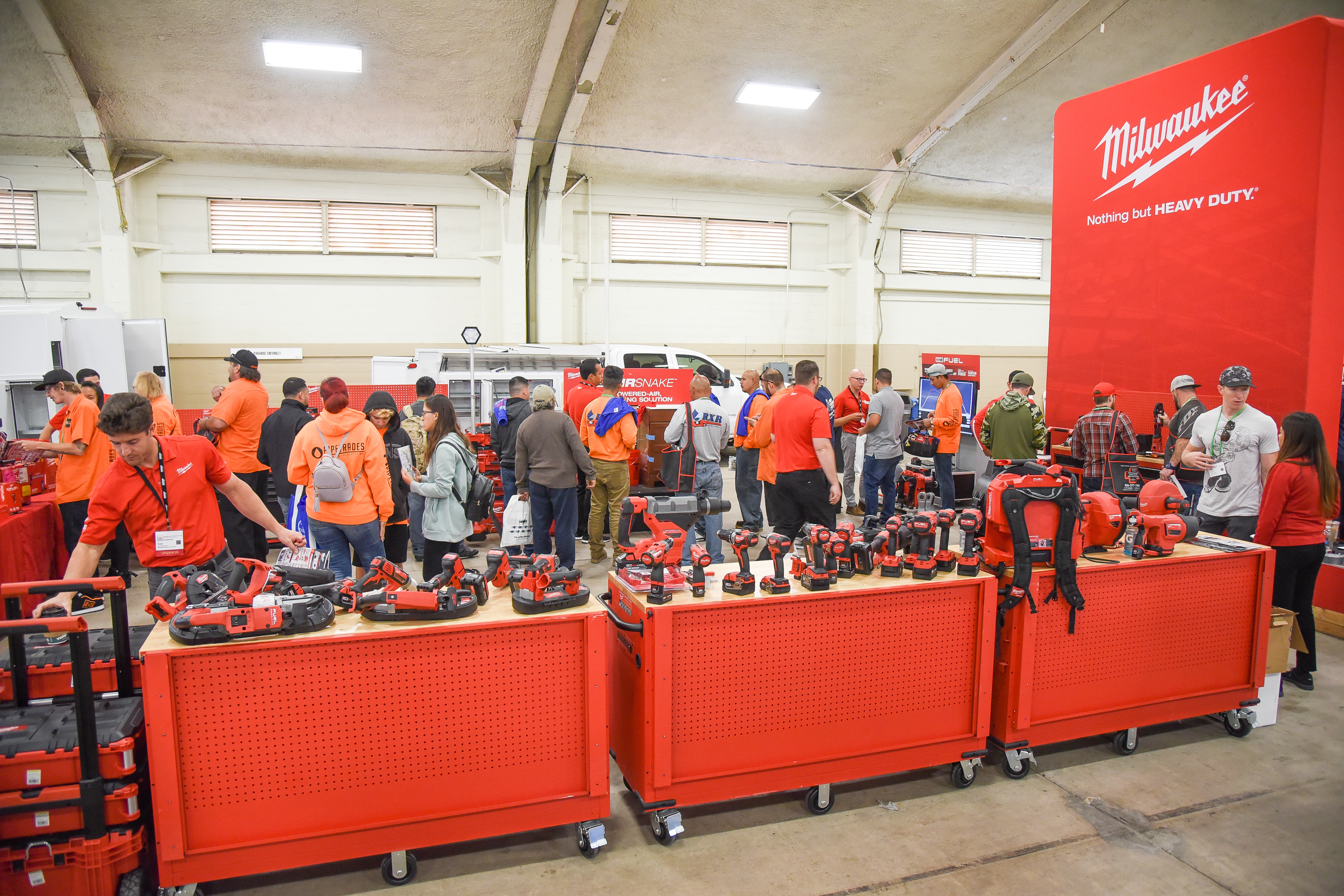 Rescheduled September 2020 | FREE Entry
Del Mar Fairgrounds | Bing Crosby Hall
Del Mar, CA
Largest P-H-C Industry Event in San Diego County
Del Mar Fairgrounds | Bing Crosby Hall
Del Mar, CA
PHC EXPO SAN DIEGO 2020



>> WILL BE RESCHEDULED <<
FREE FOR INDUSTRY PROFESSIONALS
Bing Crosby Hall | Del Mar Fairgrounds
Del Mar, CA 92014
Largest ONE-DAY P-H-C Event in San Diego County.
Free Registration for Licensed Plumbing & HVAC Contractors, Service Technicians, Construction Experts, City Inspectors & Officials and More.

Business Seminars
Industry Trends & Updates
Workforce Development
Legislative Updates
Supply House Specials
Certification Training
Show Specials & Discounts
Raffle Prizes
Sales Techniques
Code Refreshers & Product Updates
Newest Technology & Innovations
Industry Trends
Roundtables & Seminars
Family Friendly
2020 Sponsors
FERGUSON
MILWAUKEE TOOL

PATRIOT SEWER EQUIPMENT & REPAIR
FAM VANS
HIRSCH PIPE & SUPPLY
HOUSECALL PRO
2020 Exhibitor List
ASAP Drain Guys & Plumbing
Broadly
Cable Pipe & Leak Detection
Cutting Edge Restoration
Cruise Americard / Boyett
Delta Q
Halo Water Systems
IAPMO
Impact Water Products
Keyline Sales
Lytx
Mainline Sales
Mercedes Benz San Diego
Navien
Noritz
Picote Solutions
PumpMan
Quick Dry Flood Services
Resicom
RIDGID / Emerson
Same Day Restoration
San Diego Backflow
ServiceTitan
Signature Sales
Spartan Tool
The Patch Boys
TRIC Tools
Utility Crane